---
EMMANUEL EYE MEDICAL CENTRE
EMMANUEL EYE MEDICAL CENTRE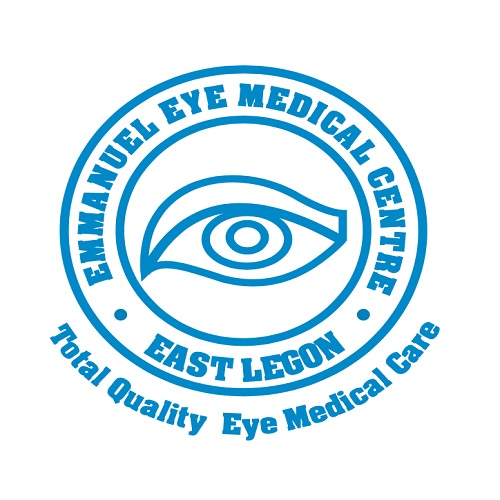 Emmanuel Eye Medical Centre is located at East Legon opposite the Ghana Standard Board about 400meters from the Tetteh Quarshie Interchange in Accra, Ghana.
The centre was established on 8th October 1993 by Dr. Herbert Billman (An American Ophthalmologist). After 5 years of work as the founder, Director, he retired and returned to the USA.
In 1998, was absorb by the Luke Society Missions Ghana as one of their ministry sites with Dr. John Oduro-Boateng servicing as the Chief executive director. The centre is duly registered by the Ministry of Health as a mission hospital and a member of Christian Health Association of Ghana (CHAG – An Agency of the MOH).
Medical & Specialist Clinics
General OPD
Diabetic Clinic
Dermatological Clinic
Cardiology Clinic
Asthma Clinic
Women's Health Clinic
Men's Health Clinic
Pharmacy
Laboratory
Christian Ministry
Evangelism
Counseling services
Courier Service
Delivery of prescribed glasses/Lens
Our services include:
General Consultation
Private / Co-operate Consultation
Visual Acuity
Refraction
Visual Fields Test (VFT)
Optical Coherence Tomography (OCT)
Dispensing of drugs and lenses
Fixing of lens into spectacle frames
Surgical treatment for various eye conditions
– Intraocular lens implant for cataract
– Trabeculectomy
– Glaucoma treatment
– Phacoemulsification Cataract Surgery
– Lid surgery
– Laser treatment
Vision
Lukemissions Vision
The vision of the Centre is to provide scientific eye care according to Christian principle on a non-commercial but cost recovery (cost effective) basis.
Mission Statement
A Centre established as an effective healing ministry with excellence.
A Centre which is to be maintained as a daily Evangelistic ministry to the patients assembled.
A Centre whose staff is committed to the above and participates in staff prayers as well as the spiritual ministry.
Services
Lukemissions Services
Emmanuel Eye Medical Centre is involved in providing scientific eye care, primary and specialist health care. It has a track record of excellent services and stands out of other eye care providers.
WORKING HOURS
Eye Department
Monday – Friday 6:30AM – 6:00PM
Saturdays & Holidays 8:00AM – 2:00PM
Sundays: Closed
Private Consultation by Appointment Only
8:00AM – 2:00PM
Medical Department
Mondays- Saturdays 6:30AM -6:00PM
Christian Counseling
Mondays – Fridays 6:30AM – 2:00PM
Contact
Location Address:
Hse No. 2, Adamfio Link, East Legon, Accra
Postal Address:
P.O Box GP 8967, Accra, Ghana.
Telephone:
+(233) 302 500578/ +(233) 302 500778 – Front Desk
+233 245 400649 - Appointment/WhatsApp
Digital Address: GA-288-1122
E-mail: eemc@lukemissions.org
emmanueleyecentre@gmail.com