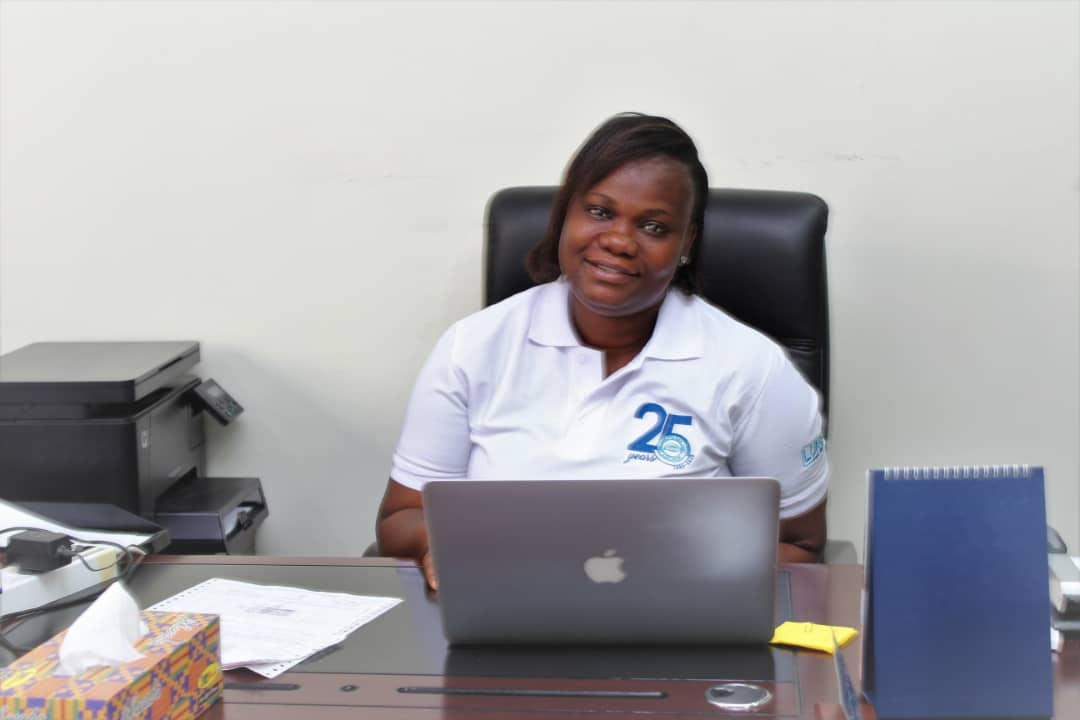 About Ms. Grace Mensah
Ms. Grace Mensah is a distinguished alumnus of Cape Coast University who holds BA (Arts) degree from UCC, and an executive MBA degree from Kwame Nkrumah University of Science and Technology.
Ms. Mensah is the first Health Coordinator for Luke Society Missions Ghana, she is dedicated and committed to her work. She has also occupied various managerial positions in some health facilities in Ghana.
She has certificate in Health System Strengthening and Health management from the Ghana Institute of Management and Public Administration (GIMPA).
She was very instrumental in the completion, furnishing and commissioning of the Presbyterian Hospital, Donkorkrom old abandoned maternity block.
The Health Coordinator liaises with the Christian Health Association of Ghana to ensure that plans and objectives of Luke Society Missions are in line with government policies and objectives.
Carrying out periodic monitoring of the progress of the plans to ensure conformity with agreed activities and strategies.
Assists the Administrators to formulate specific and measurable targets for their institutions and to develop performance indicators.
The Health Coordinator assignes newly recruited staff who are posted from CHAG to the respective facilities under Luke society Missions.
Currently, there are two facilities under the Luke Society missions that's Emmanuel Eye Medical Centre, East Legon and St Luke Hospital, Kasei.
Plans are far advanced in adding a health college of sciences.